Brand
Alt Pronouns is a human identity brand empowering the Queer community. Their purpose is to illuminate the untold stories of human identity and further expand our understanding of what it means to be human. They empower the Queer community by breaking down social barriers to allow people to discover and explore identity and self-expression.
Challenge
A name that connects the historic LGBTQ+ rights movement with todays gender liberation movement. A brand free from gender in every aspect. A visual aesthetic that prioritizes inclusivity and representation. Graphic apparel that is smart, thoughtful, and respectful of both movements' history and progress. A tone of voice that is inspirational, motivating, and empowering.
Approach
My personal passion for equality and acceptance exudes throughout this brand. Every word, every color, every symbol, every choice is carefully evaluated to ensure no one feels excluded from this exploration of human identity, whether they are LGBTQ+ or not. The most prominent aspect of this identity is the decision not to use the rainbow flag, but instead to create a new symbol that truly includes the full spectrum of human identity that exists today, and tomorrow.
Involvement
Business Development, Brand Strategy, Brand Design, Graphic Apparel, Packaging Design, Digital Design, Content Strategy, Copywriting.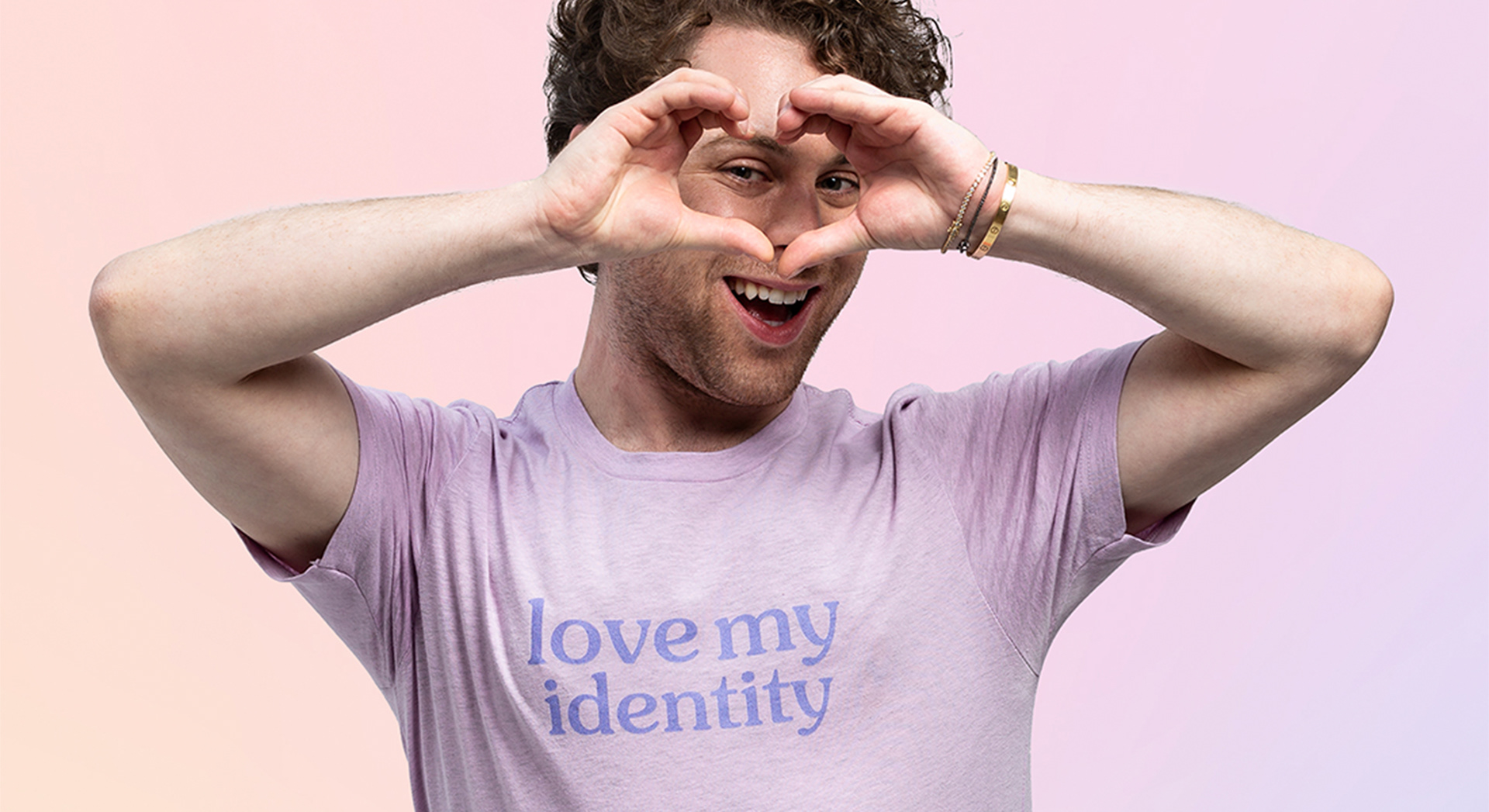 Credits
Creative + Art Director, Designer, Copywriter, Lex Evan
Photographer, Antonio DeLucci
Photo Assistant, Allison Lippy
Makeup, Chris Milone